A story
dating back to 1948
and continuing to the present, with the same love and dedication to producing quality dairy products with fresh milk from Greek producers.
The Mandrekas S.A. Company, with years of experience in making dairy products from pure ingredients, produces a wide range of traditional products, such as:
fresh cow's milk
cow's yogurt
strained yogurt
yogurt desserts with fruit
milk and yogurt desserts
drinkable yogurt with 25 g protein
When traditional quality becomes
a family affair.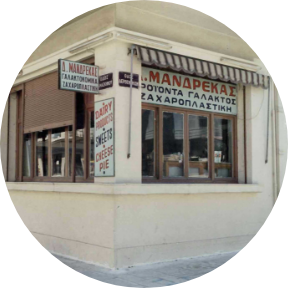 1948
It all began with a dairy store run by the Mandrekas family in Korinthos, where Grandpa Dimitrios Mandrekas made the best sweets in the region from fresh goat's and cow's milk.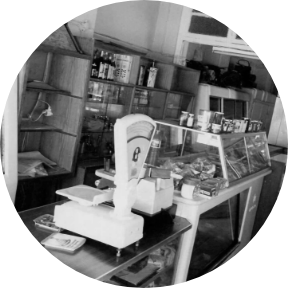 1978
The family dairy store is converted to a small dairy production facility.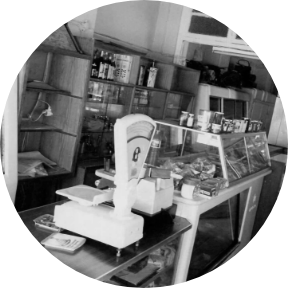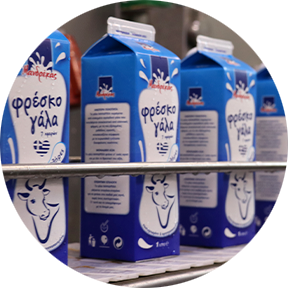 1984
Evangelos Mandrekas takes over the reins of the company, upgrading the production process with new methods and trained staff.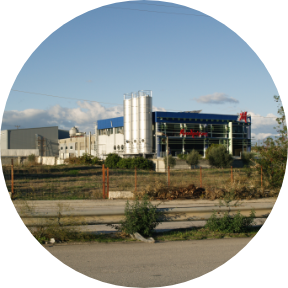 1991
A state-of-the-art dairy production and private label facility is created under the Mandrekas name in Korinthos.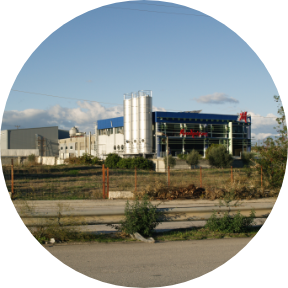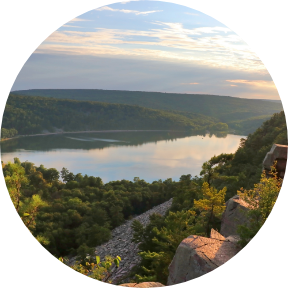 2012
The company establishes a plant in Wisconsin, USA, in cooperation with a local cheese-maker, Klondike Cheese Co.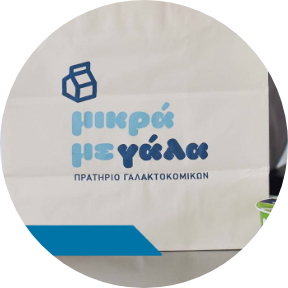 2016
Privately owned retail stores and outlets called "Mikra meGala" ["small stores with milk"] are created.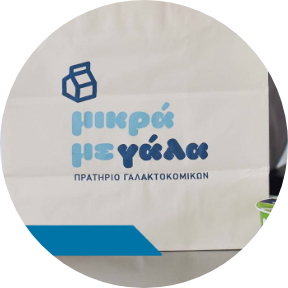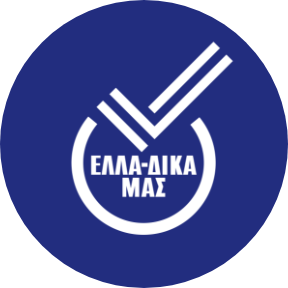 2017
The company joins in the ELLA-DIKA MAS initiative for Greek-made products, subscribing to the three-pronged approach: Production, established seat and ownership in Greece, with respect for Greek society and the economy.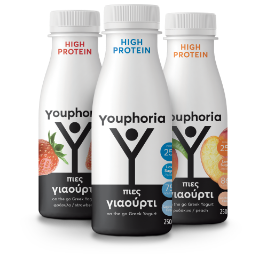 2018
The company launches its first Greek high-protein drinkable yogurt, "Youphoria High Protein", and introduces a new category of dairy products.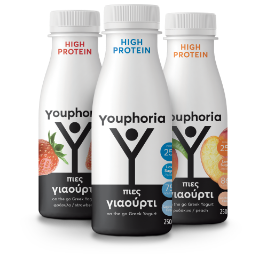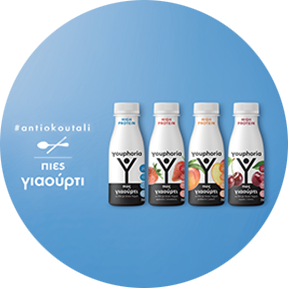 2020
The company launches a new campaign and the first communication action for the Youphoria brand, the innovative Greek drinkable yogurt with a high protein content (25 g). The family tradition is being carried on by the 3rd generation now at the helm.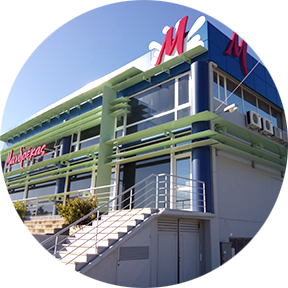 2021
Following our principles for development and utilization of renewable energy sources, in 2021 we proceeded to adopt new power sources of sustainable energy by using photovoltaics panels and wind variable pitch, while we completed a new investment which includes the development of a new storage and distribution center, a building of 3,000 sq.m.